Jake Starkey
Here to help your business or organization succeed.
Business Roadmaps Built Exactly To Your Needs
Every business needs a roadmap. I'll work with your team to grow your marketing and help you better understand your processes so that your bottom line can be maximized.
I help businesses grow by providing web design and video production. I'm a Creative Director, Entrepreneur, Coffee Taster, Public Servant and imperfect follower of a perfect God.
Doing that keeps me busy but I love that I get to do it. Here's a few ways I can help you or your business:
Do you need help marketing your business with web design or video production?
Do you need a speaker for your event?
Do you want another set of eyes on your current marketing efforts?
I'm passionate about my community and I enjoy working with others to make it the best it can be.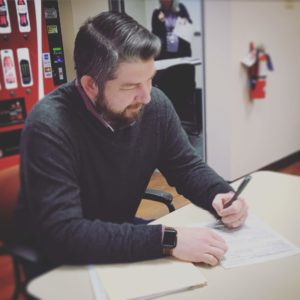 Board of Regents (2020-2023)
Alvin Community College
Board Member (2021-Present)
Alvin Manvel Area Chamber of Commerce
Chair, External Division
Board Member (2017-2019, 2021-2023)
Cradle of Texas Walk to Emmaus
Board Member (2019-2021)
Community Foundation Board of Brazoria County
President (2022), Treasurer (2020) & PR Chair (2019-2020)
Alvin Sunrise Rotary Foundation
Member (2017-2019)
Chairman (2019)
Alvin Planning Commission
For over 15 years I've worked with companies, both on staff and as a consultant, to generate results and create communication among key stakeholders.
Let me help you do the same.
Project Management
From small design projects to large construction ones, my background ensures deadlines are met or surpassed.
Video Production
Have an award winning Producer create videos that brings your story to life.
Design
Logo, graphic, and web design should create consistency not confusion.
Consulting
I work with key stake holders to identify the positive and negative of an organization.
Don't wait
Today's the day.
The landscape is constantly changing. Let me help you navigate it.